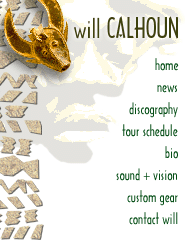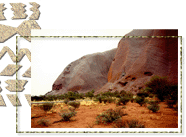 June 16, 1999
The Outback, Australia

Uluru (Ayers Rock) - Considered the largest monolith in the world, Uluru rises 348 m (1143 ft) from the surrounding red desert floor and has a circumference of about 9 km (6 mi)-- it can be seen from the moon.
---
Also from Will:

CD+DVD Album: "Native Lands"





Click here to show more info
---
Living Colour's
Latest Release: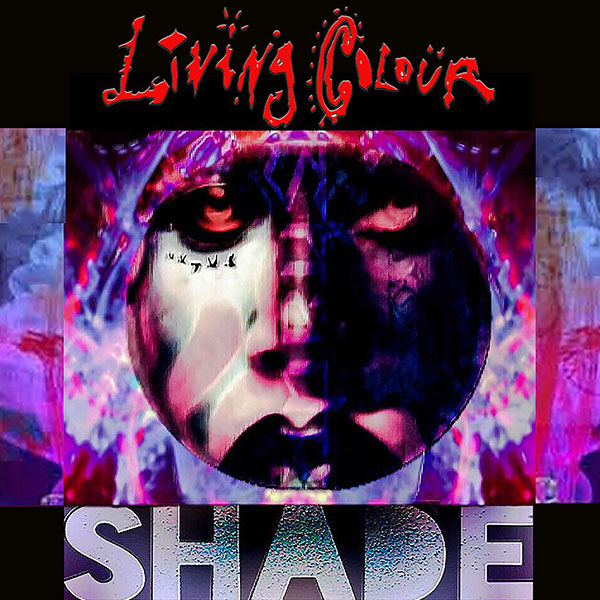 CD Album: "
Shade
"
Also from
Living Colour

CD Album: "
The Chair in the Doorway
"

Click here to show more info
Note: Audio samples are indicated in brackets to the right of some tracks. Samples are available in the following formats:


WAV file (mono, 22 KHz, 8 bit) - no special player required; largest file size, poorest sound quality
Lo-fi MP3* (stereo, 24 KHz, 48 kbits/sec) - smallest file size, medium sound quality
Hi-fi MP3* (stereo, 48 KHz, 112 kbits/sec)- medium file size, highest sound quality


* Requires MP3 player
If prompted, select "Save it to disk" before playing file.
Click Here to download a player if you do not have one already.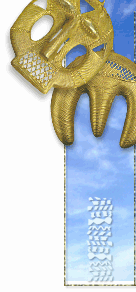 Live At The Blue Note






Released May 16, 2000.
Click here to order.





Musicians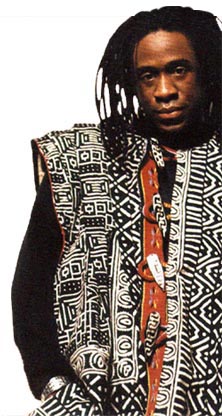 Bobby Watson - Alto & Tenor Sax

Terrell Stafford - Trumpet

Orrin Evans - Piano / Keyboard

John Benitez - Contra Bass / Electric Bass

Will Calhoun - Drums / Udu (nigerian Clay Drum) / Wave Drum





Tracklist

Click here to order and for audio samples. Additional samples coming soon!

Dorita
Minority
Umoja
Fe-Fi-Fo-Fum
Dawn Of The Great Eastern Sun
Africa's Afternoon
Drum Hymn For Ana Marie Shorter
Dolphin Dance





Click here to order Will Calhoun Quintet - Live At The Blue Note



Website created by Princeton Internet Group, Inc. - PING