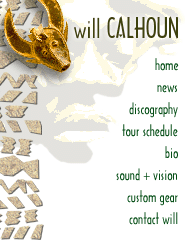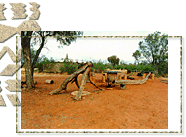 March, 1996
The Outback, Australia

Spiritual Grounds and meditation campsite.
---
Also from Will:

CD+DVD Album: "Native Lands"





Click here to show more info
---
Living Colour's
Latest Release: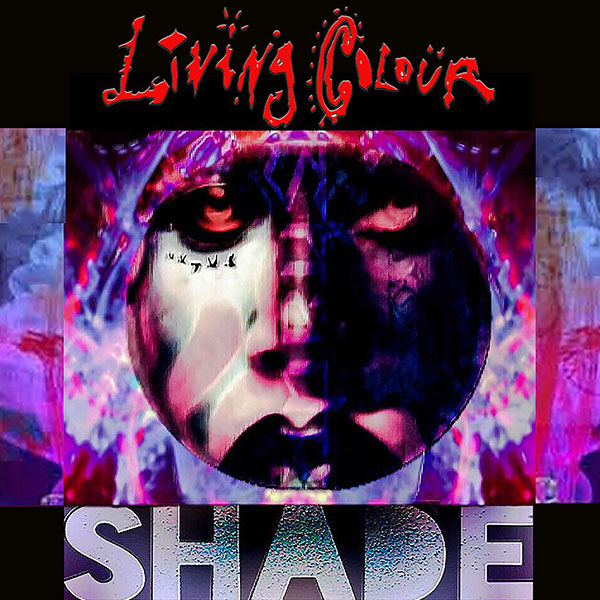 CD Album: "
Shade
"
Also from
Living Colour

CD Album: "
The Chair in the Doorway
"

Click here to show more info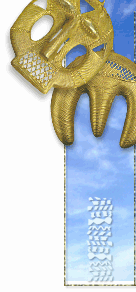 Will Calhoun, the widely acclaimed drummer from the Bronx, New York, graduated from the Berklee School of Music in Boston, where he received a Bachelors degree in Music Production and engineering and was the recipient of the prestigious Buddy Rich Jazz Masters Award for outstanding performance by a drummer. Will is also a two time Grammy winner with the genre bending iconic Rock band LIVING COLOUR.

Special Kudos for Will's drumming virtuosity include:

Best New Drummer by Modern Drummer Magazine's Readers Poll
Number One Progressive Drummer by Modern Drummer Magazine's Readers Poll three times
Best Drummer by Rolling Stone Magazine's Critics Poll



Will Calhoun's unique blend of improvisational and hard rock drumming can be found on each of Living Colour's four Epic releases: the ground breaking multi-platinum debut, Vivid, the critically acclaimed sophomore LP, Time's Up, the Biscuits EP, and Stain, as well as their subsequent releases CollideØscope, The Chair in the Doorway and Shade. A prolific song writer, Will has co-written many Living Colour compositions and wrote the critically acclaimed song, Pride, on the Time's Up album and Nothingness on the Stain album. As a member of Living Colour, Will received a Grammy Award for Best Hard Rock Performance by a group and another Grammy for Best Hard Rock Performance. Living Colour also won an International Rock Award for Best Rock Band.

In addition to his work with Living Colour, Will has recorded and/or toured with diverse artists including B.B. King, Mick Jagger, Jaco Pastorious, Harry Belafonte, Pharoah Sanders, Jack Dejohnette, Paul Simon, Lou Reed, The Allman Brothers, Lauryn Hill, Marcus Miller, Dr.John, Carly Simon, Herb Alpert, Steve Vai, Mike Stern, Yasiin Bey aka Mos Def, Rolling Stones guitarist Ron Wood, Wayne Shorter (on the Grammy-winning CD "High Life"), the Moroccan Gnawan Masters, and hip-hop pioneers Run-DMC and Public Enemy. As a producer, player, and songwriter, Will has worked on Herb Alpert's Grammy-nominated CD, Colors and Mos Def's Black Jack Johnson project.

Will has invested over 25 years of personal research in the Outback of Australia, Mali, Morocco, Senegal, Belize, and Northern Brazil (among other locations) to document and study the true History of the drums, rhythm, sonic vibrations and their impact on modern music. Will is an inventor and avid user of technology and its unique role in creating music. Three well known colleagues that Will continues to brainstorm with are: Jaron Lanier(Virtual Reality Inventor), Roger Linn and Mario DeCurtiis. "Simultaneously studying the past and future of music/rhythm is essential in today's musical environment." - Will Calhoun.

Education plays a key role in Will's career. Giving back to his own community and broadening the horizons of many students around the World is compulsory. Some of the schools and events that he has spoken and presented at include: Brown University's Watson Institute, Columbia Teachers College, Berklee College of Music, Havarford College, NYU, The Museum of Mathematics, The Brooklyn Academy of Music, The New School, Head-Royce School in Oakland, CA, Sup'Imax Institute in Dakar, Senegal, The Montreal Drum Festival in Canada, The Beijing Drum Festival in China, The IBVF - Instituto de Bateria in São Paulo, Brazil, and BMHC cultural events in the Bronx.

Will is on the Advisory board of two organizations:
BMHC - Bronx Music Heritage Center where he develops local Bronx works, creating a stimulus for new/alternative art concepts in the Bronx.
THE WAY OF THE RAIN - an extraordinary multi-media group featuring Bylle and Robert Redford, paying homage to Mother Earth.
Watch featured videos of Will's work and interviews
During Will's down time he has managed to record two solo projects Housework and Drum Wave. These discs provide an alternate canvas for his acoustic drumset artistry as well as his push for electronic tonal expressions.

Will, Doug Wimbish, and Vinx joined forces to form the groundbreaking Ambient World Music band JUNGLE FUNK. Their live CD Jungle Funk is available on Zebra Records in the States. The group combines mastery of technology with musicianship. This rare and cutting edge disc was given the Album of the Year mention in Australia.
Will's first jazz CD as a bandleader is entitled The Will Calhoun Quintet: Live at the Blue Note. The disc is an adventurous journey through Will's approach to acoustic Jazz, World and Ambient music. The line-up features Bobby Watson-sax, Terrell Stafford-trumpet, John Benitez-bass and Orrin Evans-piano. Will's song writing, arrangements and drumming on this CD are ground breaking. Although this was Will's first attempt at fronting a jazz group, Down Beat Magazine, Jazz Times, and BillBoard Magazine have given the CD top ratings. Drum Magazine's readers poll voted Will's CD 1st runner up for Drummer/Band leader.
Will has worked with rapper Mos Def, both as a producer and performer. Will brought together an all-star lineup for this project, featuring artists like: Bernie Worrell on keys, Doug Wimbish on bass, Doc Know, the guitarist from Bad Brains, and other special guests. The Band is titled Black Jack Johnson, and several tracks from this band were featured on Mos Def's CD The New Danger.

For all you Living Colour fans, the band continues to tour and work on new material. They have performed regional U.S. tours, as well as tours in South America, Australia and Europe over the past few years. Check the Tour Schedule page often for updates.

One of Will's notable creations is his follow-up release on the Halfnote label: Native Lands. Native Lands can be described as Jazz meets World, meets trance-inducing Urban music. This is a double package - CD/DVD in which Calhoun marries his far reaching interests in a genre-bending collection that taps key expressionists from various backgrounds. Among those contributing are Pharoah Sanders, Mos Def, Buster Williams, Stanley Jordan, Kevin Eubanks, Marcus Miller and Wallace Roney, as well as Nana Vasconcelos from Brazil and Cheick Tidiane Seck from Mali. The album includes a DVD with over ninety minutes of music videos and documentary materials that chronicle a ten year period of Will's life and travels. Will has toured in support of this project with his group, variously called "AZA" or "Native Lands", which features various artists from the album and other outstanding musicians.
Will again returned to his Jazz roots on his next album, Life In This World, released in 2013. The album features Ron Carter, Donald Harrison, Wallace Roney, Marc Cary, Charnett Moffett, John Benitez, and Cheick Tidiane Seck. His susequent jazz album, released in 2016 entitled Celebrating Elvin Jones is a celebration of the great jazz legend Elvin Jones and is filled with passion and heart. Will joins forces with Elvin Jones' musical associates Christian McBride, Carlos McKinney, Antoine Roney and Jan Hammer on this recording.
Not many artists have the vision and artistic energy to be Grammy winners and contribute to so many genres: jazz, rock, hip-hop, ambient, et al, while concurrently producing, touring, creating new projects, working on films, and continually pushing the envelope. Will Calhoun has this creative vision, and he is doing an extraordinary job keeping music a spiritual and motivating force in his life.


Website created by Princeton Internet Group, Inc. - PING